Corona Virus- Information for Patients
You may find it challenging to schedule face-to-face appointments with your eye care provider during the coronavirus pandemic. Here's how to stay healthy and protect your eyes while hunkering down at home.
Patient Information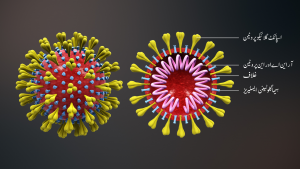 Eye Health at Home
#StayHome If you have conjunctivitis, you do NOT need to see a doctor. Viral conjunctivitis mostly gets better on its own in 2 weeks, and does not require antibiotics.
Staying Safe Around the House
Source https://www.aao.org/eye-health/coronavirus
Image: https://www.scientificanimations.com/wiki-images/